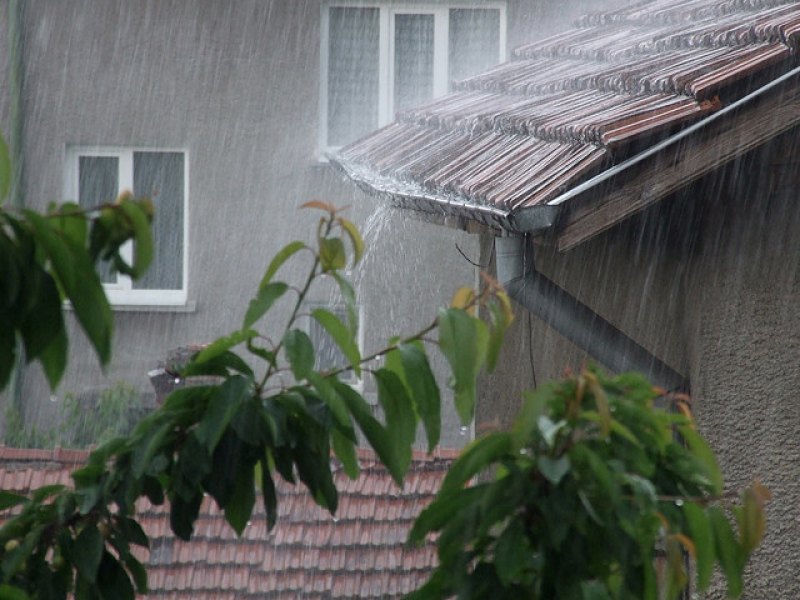 It's been so rainy lately! This is obviously good news since California is in a major drought. We simply need the rain. If you are in the market to buy a new home or condo though, there's another benefit to the wet stuff falling from the sky. Touring your dream home on a rainy day can tell you a lot about your prospective home before you submit an offer.
Probably one of the last things you want to do is go out and look at homes in the rain. If you're like most people, you want to see houses on a sunny spring day, where flowers are in bloom and birds are singing. Visiting a house on a rainy day however can sometimes be much more informative, here's why:
Ideally when rain falls, it runs off the roof in to the gutters and eventually flows away from the house through a drain or pipe to the street or sewer. Given the hilly terrain in San Francisco, older housing stock, and densely packed neighborhoods, heavy rain in San Francisco sometimes leads to "ponding" or standing water with no place to go. Standing water tends to seep in to places it should not be (like walls, foundations, garages, or basements). Keeping water away from your home is important to help prevent issues like dry rot, wood boring beetles, foundation deterioration, termites, and mold. So while checking out your new prospective house, always keep your eyes open for standing water around the outside of the home or in the garage or basement.
Another benefit of touring a home in the rain: if a roof or skylight needs repair, there might be some visible signs of a leak. Be sure to look up at the ceiling occasionally as you are walking around. If you see signs of a ceiling repair or even differences in paint texture, it may be worth at least asking about.
I'm not a home inspector, but I've been at hundreds of home inspections with clients and have picked up a few tips along the way. I have many more home buying tips to share. Feel free to get in touch!