It's no secret that we're in a seller's market right now. Limited inventory, competing buyers, and multiple offers above list price seem to be the new normal. This will certainly change as the market goes through its normal cycle but for now things are clearly favoring sellers. Despite the current robust market, sellers still need to be very careful as they prepare to sell their home. Here are my suggestions for getting your home or condo sold for the highest price possible:
1.  Your home should be vacant and staged.
It is important that buyers can envision themselves living in your home, instead of being reminded by visual queues that you live there. Staged homes typically fetch higher sale prices that non-staged properties. I understand that moving out and staging is sometimes not feasible, but at a minimum the home should be freshly painted, in reasonably good condition, clean and clutter-free.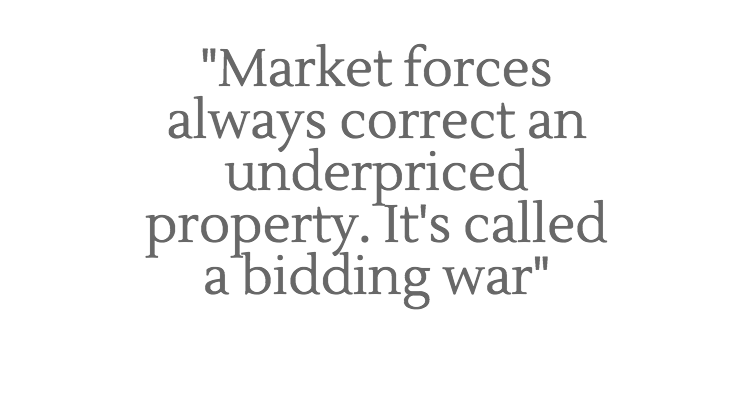 2.  Do not overprice your home.
The best marketing in the world will not sell an overpriced home, even in a seller's market. Most sellers have an almost irresistible desire to slap a sky high price tag on their home. Like most things in San Francisco though, real estate works a bit differently here compared with other cities. In the majority of SF neighborhoods right now, it's customary to list your home a bit lower than you expect to actually end up with. Assuming the market demand warrants it, an offer date is set.  That date is essentially an engraved invitation to buyers to make their highest and best offer. Real estate guru Barbara Corcoran said it best: "Don't ever be afraid of underpricing your home, because market forces always correct an underpriced property. It's called a bidding war, and you'll be smiling when it starts." If you're worried that you'll be forced to accept a low offer, don't stress. In San Francisco, you are never obligated to accept any offer at any price until you actually accept it. There are many exceptions to this strategy, it does not apply to all homes, all sellers, or all neighborhoods. Carefully consult with an experienced broker on this.
3. Disclose. Disclose. Disclose.
Selling a home can be a litigious minefield. Buyers sometimes claim that they were misled by sellers who did not reveal all they knew about a home. There's a simple way to avoid much of this risk though, since the only buyers who sue sellers are surprised buyers.  If you are selling your home, you are required by law to document any material facts in advance of the sale. Disclose everything that might surprise a reasonable person if they were to learn it after the sale was over. Every home and neighborhood has some degree of imperfection, especially in San Francisco. A crack on a wall, chipped paint on a doorframe, an appliance that is not working properly, a constantly barking dog next door, the stolen bike from your garage last year, a noisy freeway nearby, etc.  Will a list of negatives turn off a motivated buyer? Highly doubtful. In fact your thorough disclosures tell buyers that you are forthcoming and diligent. This potentially could result in a higher offer because buyers will likely feel more informed, more comfortable, and less apprehensive about the purchase.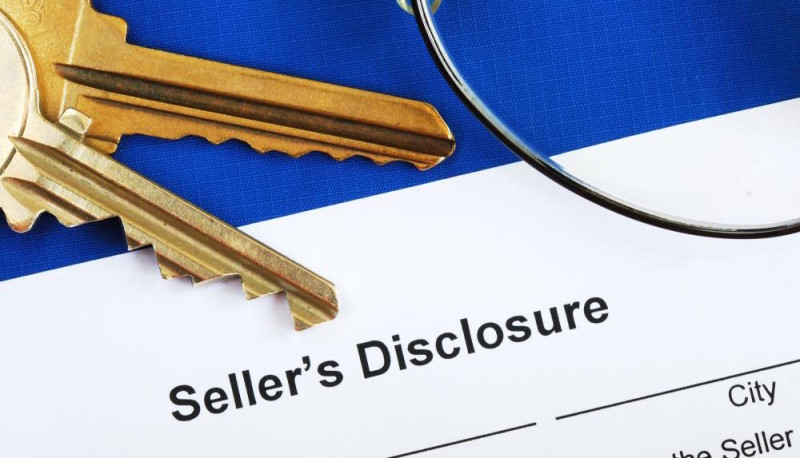 4. Hire an experienced real estate broker who knows the local market.
Are you working with an experienced licensed broker? How long has he or she been selling homes? Can they provide testimonials from past clients? Do they have a professional web site and a solid online presence? This person is representing you (and probably your biggest financial asset) so make sure to do your homework.  Of course, if you are thinking of selling,  I'd love to have a chance to go over my proven marketing plan with you before you list your home.
I've represented many sellers over the years so I have plenty of additional tips to share. Just call or email me.